onskedrom kussen type ikea ( zus)
tja daar was ik weer na een druk en heel stuntelig en kneuzig en knus weekendje weg
elvilda kussen type ikea
blavinge kussen ikea ( zus)
in overijsel bij mijn zus waar ik maandag weer van terug ben gekomen en een dagje zwolle en omgeving en natuurlijk de nieuwe ikea bezocht
smanate kussens type ikea
zit ik nu weer gekneust en stunteling op de bank en stoel heb mij gisteren vertild en een rare beweging gemaakt en hup schoot zo in de rug dus voel mij nu een stuntel brokenpilot en ( EEn HeeL KLeiN beetje HEEL klein maar ZiELiG)
heb ook altijd wat en vaak ook de stomste raarste dingen dus kan nu niet goed bukken en strekken en zit aan een para etc molletje voel mijzelf nu ook een beetje para nu maar goed
dus weer rust houden wat niet leuk is en niks voor mij ( dan merk je toch dat je geen 16 meer bent van hup dat doe je zo even maar hup dat doe je zo even niet dus ! want hup het schoot er juist in ( de rug) maar opzich het weekend was erg leuk alleen gisteren wat minder maar goed hopen dat het gauw weer weg is zit nu wat te lezen achter laptop en wat voor de tv
en ik ben ook nog niet eens thuis maar bij mijn ouders want die zijn met vakantie en ik ben daar voor het huis en de planten en dieren en ik zou vandaag helpen bij het woonzorgcentrum
vandaag waar ik vrijwillgerswerk doe zo nu en dan en af en toe maar ja als je niet kan bukken duwen strekken en het pijnlijk is op het moment dan kun je het maar beter afmelden bellen
dat het niet gaat op het moment ( maar dat vind ik zo vervelend want ik heb vaker wat en eigenlijk best wel vrij vaak en vaak de stomste dingen en de raarste maar bij mij is het dus vaak mis ( wat niet leuk is want dan moet je weer zeggen dat je niet komt en ik vind juist erg leuk om te helpen ( en nu kan dat weer niet echt niet leuk en je bent ook bang dat ze dan gaan denken heb je haar weer die heeft ook altijd wat wat ik ook niet met opzet doe of leuk vind
maar ja je doet het niet met opzet ( misschien sommige mensen maar ik niet) baal er wel ontzettend van maar nu maar rust houden en de boel warm houden heb een warmte dekkentje
en spierbalsem en pijnstillers en heel veel thee en eten in de koelkast en diepvries dus houd het wel tot zaterdag uit en hoop dat het dan weer weg is en wat beter
maar ikea zwolle was erg leuk en heel groot en ruim en wat koop je dan als je er dan toch bent niet veel want ik kan niks meer kwijt ik woon niet erg groot en mijn zus ook niet en we hebben de meeste standaard dingen al in huis en je koop pas weer meubels als iets stuk is of af dus geen meubels voor ons dit keer maar wel maar leuke kussens die van mij in roze en mijn zus heeft de blauwwit zwart wit variant die ik ook erg leuk vond met de bugs en insecten er op maar dat is niet mijn kleur en hij was er alleen in donkerblauw helaas maar goed we hebben er veel gekeken en niet veel gekocht dat is ook wel best knap want ga maar eens een ikea in zonder met iets thuis tekomen ( dat lukken niet veel mensen) dus redelijk netjes gehouden toch ! vind ik wel wel nog even daar gegeten wat ook niet erg kostbaar is onbijt maar overgeslagen dit keer we waren er smiddags vandaar maar goed heel leuk ikea zwolle ! en hij zit vlak bij van der valk hotel in de buurt er naast eigenlijk ! best wel grappig kun je ook nog overnachten als je wilt ikea zwolle is een mega ikea een nieuw concept en hoort tot een van de grootste in nederland nu !
en verder zijn we nog even om een smartphone wezen kijken
want ik was nog geen mobiele eenheid ik had nog geen smartphone goh ja bestaat zoiets nog
ja dus dat bestaat nog ik had pre historische phone en die wordt van zelf antiek of retro of vintage en ik moet zeggen dat valt nog best tegen
om te ondeken hoe alles werkt geen gebruiksaanwijzing ala ikea
maar ik kan al wel bellen opnemen fotos maken en typen alleen gaat het
nog beetje langzaam maar dat zal het wenen wel wezen heb ook niet het nieuwste van het nieuwste maar een wat ouder toestel type maar dat geeft niks en pre- paid vond ik ook wel fijn geen gedoe met een abonement als het op is is het op klaar ! maar zo vaak gebruik ik het ding niet het is voor mij geen gameboy maar het is wel handig alleen moet het swapen wel even wennen swapppppp ! swap ook nog weleens iets weg per ongeluk
dat heb je gauw als je motorische niet zo handig bent maar goed het gaat en daar gaat het om
en dit is hem geworden heb er heel wat uitgetest bij een media markt en bleek dat LG niet iets voor mij was reargeert te snel te gevoelig met aan raken en hup weg was alles het met een swap huawei is ook redelijk goed maar vond deze samsung mooier en huawei en deze zijn stabieler en trager met touch en reactie ook erg geschikt voor wat ouderen mensen en mensen die a- technisch zijn of motorische in de handen wat slechter is want je kunt hem instellen op makkelijk menu en gewoon menu maar ben er wel erg blij mee ! vooral met de foto camera hoef ik niet de hele tijd mijn foto camera mee te nemen moet alleen nog ondekken hoe ik fotos op mijn blog zet met dat ding maar goed dat komt wel eerst de rest maar onder de knie krijgen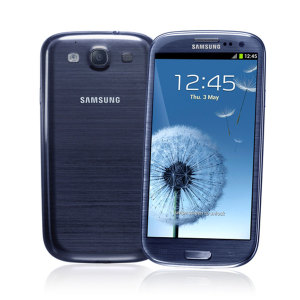 samsung galaxy mini pebble blue in mooi zachtgrijs kiezelsteentjes blauw !